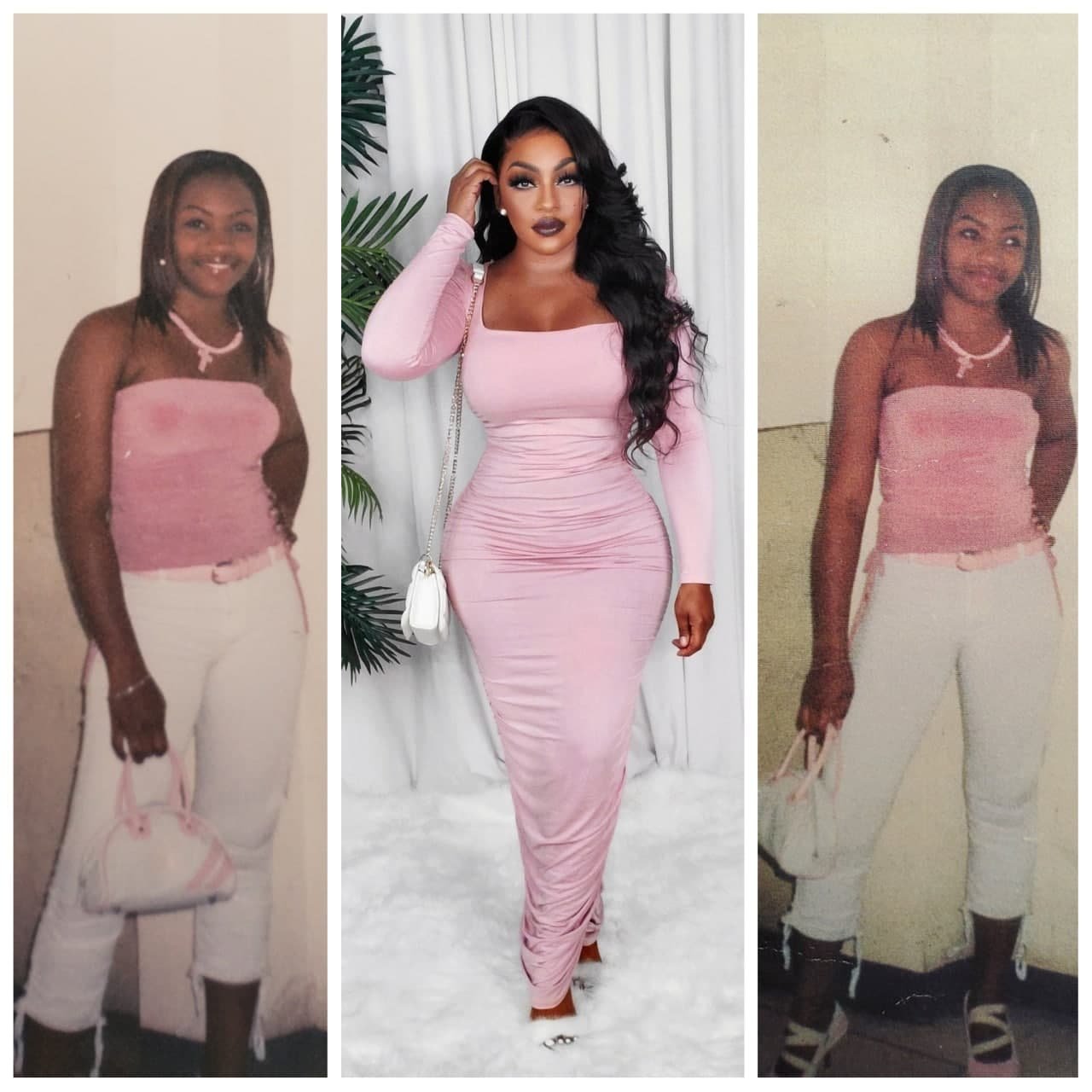 ONLY FOR MOTIVATION / INSPIRATION 
𝙉𝙖𝙩𝙝𝙖𝙡𝙞𝙚 𝙒𝙤𝙤𝙙𝙨-𝙍𝙖𝙢𝙨𝙖𝙮, 𝙘𝙝𝙞𝙡𝙙 𝙤𝙛 𝙩𝙝𝙚 𝙢𝙤𝙨𝙩 𝙝𝙞𝙜𝙝 𝙂𝙤𝙙 , 𝙒𝙞𝙛𝙚 𝙖𝙣𝙙 𝙢𝙤𝙩𝙝𝙚𝙧 𝙤𝙛 𝙩𝙬𝙤 𝙗𝙚𝙖𝙪𝙩𝙞𝙛𝙪𝙡 𝙜𝙞𝙧𝙡𝙨 .
𝙊𝙬𝙣𝙚𝙧 𝙖𝙣𝙙 𝙢𝙖𝙣𝙖𝙜𝙚𝙧 𝙤𝙛 𝙉𝙖𝙩𝙯 𝙍𝙤𝙮𝙖𝙡𝙚 𝙗𝙚𝙖𝙪𝙩𝙮 𝙘𝙖𝙧𝙚 & 𝙨𝙪𝙥𝙥𝙡𝙞𝙚𝙨 𝙡𝙞𝙢𝙞𝙩𝙚𝙙 , 𝙍𝙤𝙮𝙖𝙡𝙚 𝘾𝙪𝙧𝙫𝙚𝙨 𝙟𝙖 𝙡𝙞𝙢𝙞𝙩𝙚𝙙 𝙖𝙣𝙙 𝙀𝙭𝙚𝙘𝙪𝙩𝙞𝙫𝙚 𝙙𝙞𝙧𝙚𝙘𝙩𝙤𝙧 𝙬𝙞𝙩𝙝 𝙏𝙤𝙩𝙖𝙡 𝙇𝙞𝙛𝙚 𝘾𝙝𝙖𝙣𝙜𝙚𝙨.
Started with God and an overly ambitious BELIEVE.
Born and grow in the inner city of maxfield Avenue. Struggles was no stranger my mother was a single mother of 3 ,with bad health and no insurance.
Life took a bad turn in 2000 ,my mom succumb to her bad health issues.
  I was 15yr old at this time . Now I have no mother, already didn't know or have a father. SO WHAT NOW ‼
REAL DEEP DEPRESSION IS ALL I KNOW ,I CRIED DAY AND NIGHT
I was later rescued by a big cousin, which I called aunt because of age and respect.She was a business owner, wife and mother of two. I was so happy for this opportunity " YASSSS this is my big break " .But little did I know this aunt had unresolved feud ( over a man ) with my mom .OMG listen that lady and her mother made me pay big , real big. I quickly became Cinderella.I had to get up the earliest, made tea and comb her hair for work, get myself ready to work at the wholesale she owned before going to school,  after school back to the wholesale. I don't think I would have had a problem with it if it was a family thing , but while doing all this her children which is of the same age stayed home , at extra lessons, shopping, friends house ect .
Top it all off with daily physical and verbal abuse .
 THIS IS NOW WORST THAN DEPRESSION,  BECAUSE NOW I CONSTANTLY THINK SUICIDAL THOUGHTS " WHY ME "
After 2 years I went back to maxfield, because it's better to be broke and depressed vs depressed with suicidal .
 Will give you another part soon this is too long
THINK POSITIVE ABOUT YOURSELF, NO MATTER THE SITUATION OR WHERE YOUR COMING FROM,  WHAT MATTER IS WHERE YOUR GOING AND WHERE YOU SEE YOURSELF.
#godfavorme #ambition #noexcuses